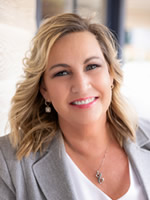 Beverly Savage

Managing Associate Broker at Fickling & Company Real Estate Services in Warner Robins GA.
My career in real estate began in June 2003, initially as an investor buying homes as rental properties. Recognizing the importance of understanding the industry's rules and regulations, I attended real estate school to ensure that my rental business operated in compliance. Little did I know that this decision would ignite a deep passion for all aspects of real estate, leading to a life-changing career path.
Eager to dive into the business, I joined a local real estate office and quickly made an impact. Within my first year, I achieved remarkable success, selling over one million dollars' worth of properties and receiving the prestigious 2004 Rookie Award from my office.
I hold an Associate Broker license and I am a life member of The Circle Excellence, an honor bestowed upon those who consistently sell over 1.5 million dollars' worth of real estate per year for five years through the Middle GA Association of Realtors, I bring a wealth of experience to the office, and I am currently the Residential Sales Manager at Fickling & Company Real Estate Services in Warner Robins GA.
Driven by a genuine desire to help others achieve their dreams, I obtained my Pre-license Instructor license in 2022. I find great joy in assisting individuals in realizing their full potential and find fulfillment in giving back to others. In line with this spirit, I currently serve as the president of the Forsyth-Monroe County Rotary Club, an organization that values action, problem-solving, and building meaningful relationships while striving to create positive change in the world.
Building strong connections with people is one of the most enjoyable aspects of my work. I take pride in getting to know people, learning about their families, and understanding their unique aspirations. Guiding a family through the process of buying or selling a home is a privilege that I hold in high regard, and leading others in this industry is a privilege and an honor.
When I'm not assisting others or serving the community, I indulge in my hobbies, which include crocheting, knitting, sewing, gardening, and immersing myself in the captivating world of HGTV shows.
I am excited about the opportunity to help you turn your dreams into reality. Contact us today, and let's embark on this journey together!
(478) 410-3518